By Ken Wong | 7 years ago | 1 comments
We have acquired Glow Puzzle from the indie developer Gloculptors a month ago and we've since reproduce the entire game to add more functionality and gave it a neon-like theme with some spacey sound effects.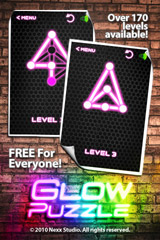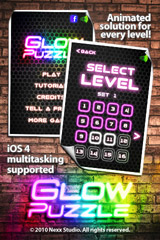 Glow Puzzle is a simple yet addictive puzzle game with the challenge of solving increasingly difficult levels. The goal is to connect all the dots in the puzzle using a continuous path but you are not allowed to reuse any completed path.
The game features up to 170 brain teasing levels and it will be released for Free with additional level packs available via in-app purchases for just $0.99 (additional 75 levels).

Estimated Release Date:
First week of August
Application Awards:
Featured in T-Mobile Austria's TopApps for Android.
Pricing:
Free (additional 75-level pack for $0.99).
Press Kit:
Download Here
One Comment
so far
Leave a Reply