By Ken Wong | 7 years ago | 0 comments
Like everyone else, I was really excited when we finally have the budget to purchase an iPad test device for Nexx Studio. Being on a minimal budget, it is obviously wiser to purchase the one with 3G so we can perform all test on one device alone rather than having both iPad Wifi and iPad Wifi+3G.
My iPhone 3GS have been sitting around like it was just an ordinary mobile phone since the arrival of iPad. The large screen size really changes the entire experience of enjoying an app product (even for iPhone only app on 1x scale), browsing the web, and working. As much as I love the iPad, there are things that need to be fixed before it can undoubtedly rule the tablet industry. Here is the features and flaws that I've noticed during my setup and brief usage of the iPad.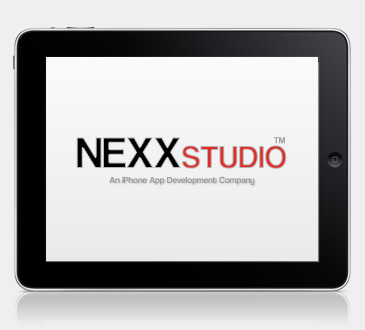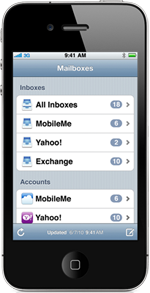 #1 Unified Email is Still Missing
The first thing I did when I got the iPad was to setup my emails. Personally enjoyed how everything fit into the landscape view where your inbox can be viewed on the left and your message placed on the right. After setting up all my mailbox and made sure that they sync, the next thing that I looked for was the All Inboxes icon. Looked around for a few minutes before recalling that the feature is not included until iOS 4. Totally disappointed and since then decided to turn back to my iPhone for mails. Can't wait till winter for iPad iOS4.
#2 Pricey App (compared to iPhones)
The next obvious thing to do after email setup is to explore the fun in App Store. I begin with apps that I've already owned that have Universal device support before running down to the Top Paid & Free charts to find out what is good. Hanging on with a balance of $15 on my iTunes account, I was pretty sure that I can lay my hand on a few good app not until I realize that most apps are priced $4.99 on average. My personal favorite, Plants vs Zombies is priced at $9.99 while it only cost $2.99. I wouldn't say that they are overpriced but definitely a huge increase in comparison to the iPhone App Store where almost everyone is dumping apps at $0.99. Purchased more credits and downloaded all time favorites like Plants vs Zombies, Grand Theft Auto: ChinaTown Wars, Reeder and some other apps. Till now, I haven't regretted a single one of those purchase.
#3 Folders
I have to agree that there isn't as much apps on the iPad App Store as the iPhone App Store but I still miss how I can organize Social apps together in a folder and Music apps in another holder without having browse through an entire page filled with it. Yet another winter waiting list.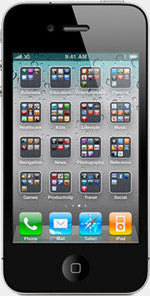 #4 Missing Mute Button
One of the few button that existed on iPhone was the Mute button. Apple replaced it with the Orientation Lock button and instead of a button, user will have to hold the Decrease Volume button before having the device muted. It's definitely a great implementation yet minimizes the need of having a physical button on the device but the beauty of a mute button is when you're done, it will return to the predefined level but the current setting doesn't do that. It would be great if increasing your volume from a muted level would put it back to where it was.
#5 Multitasking
The lack of multitasking on the device is the biggest let down of all. The device is more stable without multitasking because everything had to be reloaded when they are launched but the waiting time and the need to navigate through menus before get back to what you were doing just isn't worth it. Another winter waiting list.
Despite the 5 let down I've listed above, we are extremely excited and can't wait to port our products to this wonderful device. Glow Puzzle will be the first to set in!
Leave a Reply