By Ken Wong | 8 years ago | 0 comments
We are about to bring one of the most popular quiz game franchise to the App Store. The Stupid Test 5 is the latest sequel of the popular online quiz game The Stupid Test, famously known for it's 'Stupidity Meter'. The game features 3 different game mode with over 200 questions and amazing background artwork by great designers from DeviantArt.
The Stupid Test 5 have recorded over 40 millions plays on the Internet till date and commonly ranked alongside popular quiz games such as The Idiot Test 3 and The Impossible Quiz that are available in the App Store. The app was just submitted to Apple and will be made available for a reasonable amount of just $0.99 when it is approved into the App Store. Be sure to check it out!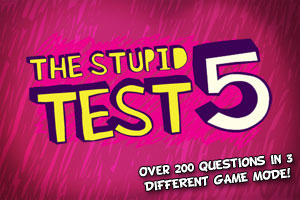 Leave a Reply