By Ken Wong | 9 years ago | 0 comments
Nexx Studio is proud to announce that The Idiot Test 3 was just approved and it is now available on the App Store worldwide for just $0.99.
The original production of Ryan Curtis features close to 100 tasks for you to complete and bring you hours of endless laughter between your families, co-worker and friends. Most importantly it features the Facebook Connect addon that allow you or anyone else playing it to easily publish the result in their very own Facebook status message. Embarrassment or fame, its in your hand.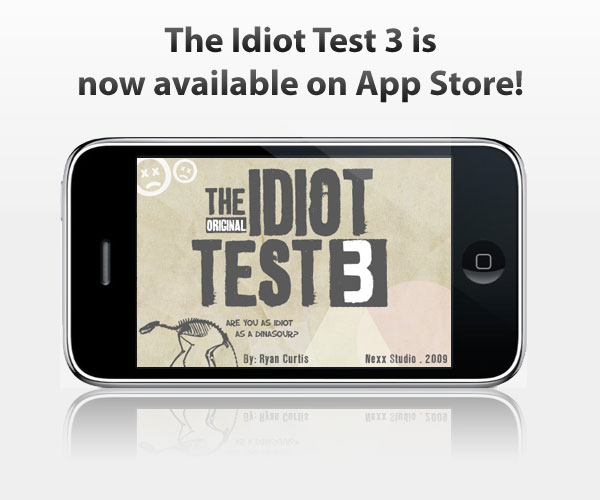 The Idiot Test 3 is the third series of the popular flash game, The Idiot Test made by Ryan Curtis. The original title from the franchise was first released on the Internet in 2006 and has since been played for over millions of times.
For those who can't get enough of games from The Idiot Test franchise, we are already working on iPhone exclusive sequels for the fans.
Get it now on the App Store for just $0.99
Leave a Reply