By Ken Wong | 8 years ago | 0 comments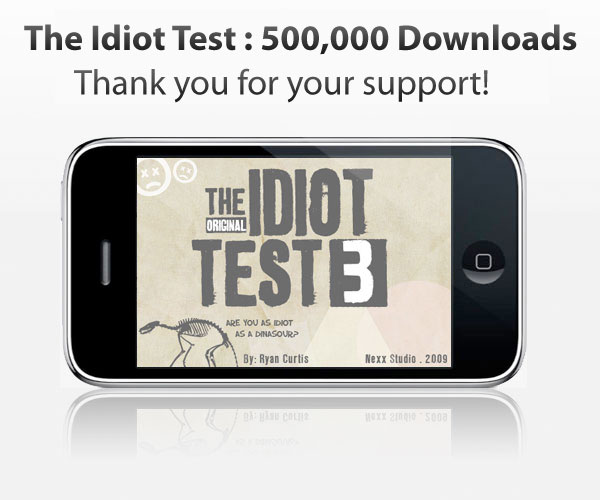 We are excited to announce that The Idiot Test 3 just hit half a million downloads since it was made 'Free' less than a month ago. Over the free period the game peaked to the top of the App Store download chart in United Kingdom, Canada and Australia. Past 2 weeks alone, the app was downloaded at the rate of 20 users/per minute worldwide.
The latest patch v1.1.0 for The Idiot Test 3 was just submitted for approval this past Monday. We've included over 20 new brain teasing task for the game and some minor improvement around the game.
The game will be made $0.99 again when the new patch is approved into the App Store.
So help us spread the words and get your friends & family to download The Idiot Test 3 while it's still FREE.
Thanks for all your support!
Leave a Reply