By Ken Wong | 9 years ago | 0 comments
Nexx Studio is proud to announce that our first iPhone game app, Photo Spot is featured under "Staff Favorites" at both the U.S. and Canadian App Store on April 1st. We have got to say that it's amazing to see our App on the front page of the U.S. App Store for the first time.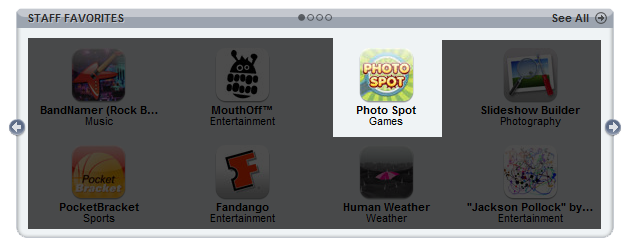 April 1st marks the second month of our presence in the App Store and so far we have a recorded download hits of close to 65,000 times for both Photo Spot and Photo Spot Lite. Through this period we've enjoyed the best selling apps and best free apps position in several App Store around the world. We've yet to be anywhere near the success of other iPhone App Developers but we do feel very fortunate to have to have made it this far.
Watch out our upcoming iPhone games and applications between April and May.
Leave a Reply