By Ken Wong | 3 years ago | 0 comments
I'm delighted to announce that Bloom Box (iPhone), Warship Solitaire (Universal) and The Stupid Test 5 (iPhone) will go FREE for a limited time to celebrate App Store's 6th Anniversary. These 3 games (normally priced up to $2.99) are among our most popular iOS games app.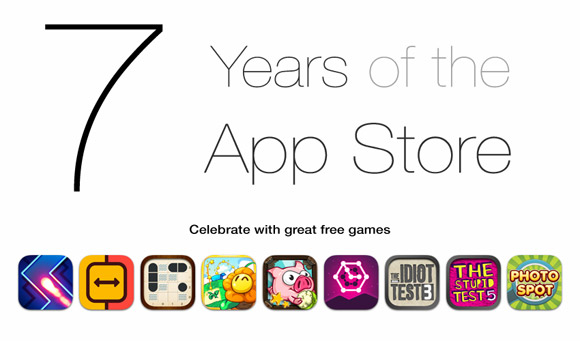 We have also extended our 4th of July app giveaway that made Glow Puzzle (Universal), Pig Shot (Universal) and The Idiot Test 3 (iPhone) free, through this celebration. Everything by Nexx Studio is free because we love the App Store. They apps collectively accounts for over 21 million downloads to date. It's an amazing achievements for us through our indie journey on App Store these past 6 years and we promise more great games to come.
I'll take the opportunity to list out a few awesome games that are free today as well! You should definitely check them out 🙂
Games: Card Wars – Adventure Time Card Game (Universal), Infinity Blade (Universal)
Hope you will enjoy these games. Happy Birthday App Store!
Leave a Reply